We Were Liars by E. Lockhart
Living a life littered with memories of arguing, deaths and divorces, Cadence Sinclair struggles to remember the memory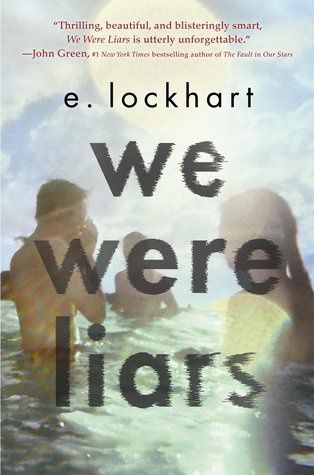 that matters to her most: her accident. On the night that Cadence and her friends set one of their grandparents' houses on fire to try and bring the Sinclair family back together, she is found lying soaked on the beach, in her underwear and with no sign of the clothes she had been wearing. Afterwards when she wakes up in hospital, she becomes confused and disorientated, having partially lost her memory. Two years later, Cadence returns to her grandparents' island and her memories come flooding back.
I relished this book because it's written in a quirky way which I haven't noticed before. It is truthful and is staged to reflect Cadence's mind, e.g. the reader isn't told about the fire until Cadence remembers. All the characters have a strong personality, e.g. Gat is very philosophical and honest and tells Cadence what he really thinks about his love of her.
I disliked the fact that this book has no climax – climaxes lend books more character.
I recommend this book to anyone aged 10 or above – or who likes a little real-life drama!