Comptine D'un Autre Éte: L'apres-Midi
In this blog post, I will talk about the haunting Comptine D'un Autre Éte: L'apres-Midi. The music, composed by Yann Tierson, was originally from the film Amélie, but Aidan Gibbons created an amazing short animation to go with it.
It tells the story of an old man (a grandfather), and his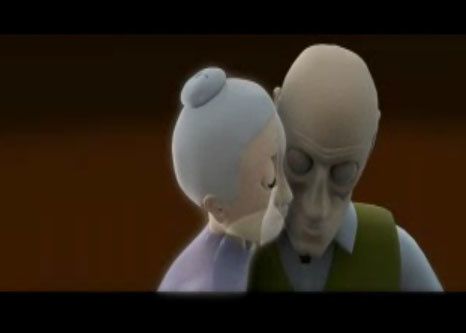 life. It reflects his suffering, for example his wife died and as you can imagine, she was a great loss to him. Also, one of his friends was shot when he was fighting during the war, and the man held him as he died.
This video makes me feel especially sad as it is an emotional piece, and conjures up death. In the video, his wife comes back as a ghost and kisses him. This always makes me cry as it reminds me of my grandma. The end, however, brings a smile to my face as the man's young grandson joins him to play the final note.
I find this piece addictive to listen to, despite its melancholy air.
This is timely because of the commemoration of the Great War. I hope you enjoy watching this as much as I do.
https://www.youtube.com/watch?v=-ZJDNSp1QJA